Long Island Jewelry Buyers
Gold Buyer of Suffolk County, Patchogue, Long Island. Sell or Pawn Your Jewelry at Budget Buy & Sell
Budget Buy & Sell buys and offers pawn loans for all types of jewelry, including gold, silver, platinum, diamond, and gem encrusted jewelry. We also pay top dollar for your unwanted and/or broken jewelry. From wedding and engagement rings to necklaces or bracelets that you are unsure of their value, just bring your jewelry items to our store in Patchogue, Long Island, New York and our experienced staff will give you an estimate of the value of your unwanted gold or jewelry.
We are always looking to buy jewelry in these categories:
– Engagement Rings
– Wedding Rings
– Wedding Bands
– Necklaces
– Chains
– Earrings
– Bracelets
– Ankle Bracelets
– Charms
– Charm Bracelets
– Class Rings
– Pins
– Lockets
– Cameos
All Gold Jewelry
If you have something not listed here, bring it to our store in Patchogue, Long Island, New York and let us tell you what the value is for your item.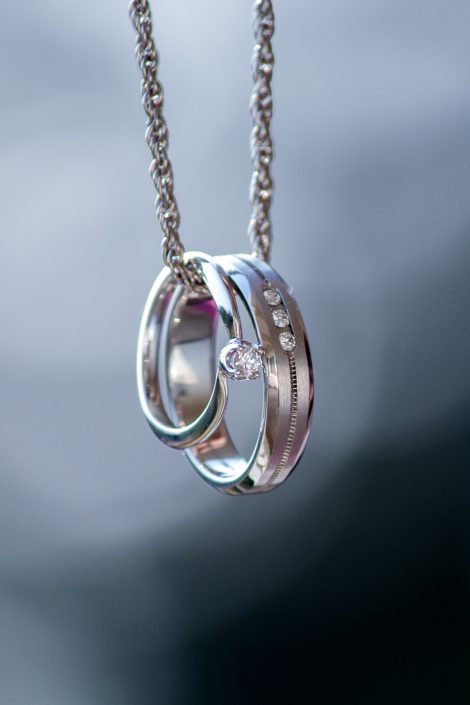 I have trust the staff here for over five year, because they are honest and fair. They have a very good selection and the employees know their merchandise.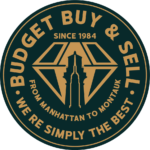 Jimmy and the boys are the absolute best. I made my first purchase in 1996 and I have never bought from another jewelry since. You feel comfortable and are treated right as soon as you walk through the door. They are truly the best at what they do.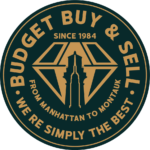 I can't thank Teddy and Jimmy enough! I went into Budget Buy and Sell frustrated that I couldn't afford the gift I wanted to give. I walked out spending less than I wanted to spend with more than I expected! They even gift wrapped for me! Thank you Teddy for your patience and amazing customer service (I'm in retail!). I'll be back and will tell all my friends about this great experience!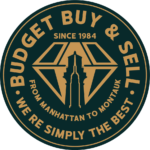 5 STARS!!!!!! WOW!!! Excellent service. Polite, honest, professional, and reliable!! I dealt with Chris who was amazing! He sent out my jewelry to be redesigned and told me that I would have it back within 10 days. Well, I had it back in 2 days!!! I am so pleased with the service that Chris provided at Budget Buy and Sell. I HIGHLY recommend doing business with them.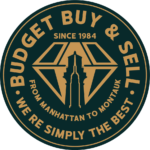 My wife had picked out a very beautiful ring last saturday I came back today to get the ring and the gentleman pick it right way every gift wrapped for me thanks to them I can surprise her. Thank you gentlemen for your help